Accessories
Celtic, Roman artifacts in timeless beauty... Classic copper and brass forging. Materials: Copper, brass, sculptors bronze, etc. All items here by special order only. We can do special items on demand. Check from time to time for new additions.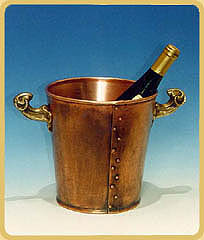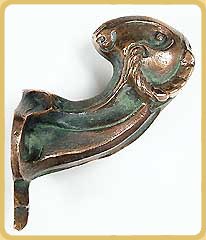 Ancient copper bottle cooler with celtic cast bronze handles.
Bull head cast broze bottle cork stopper.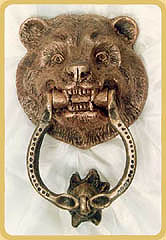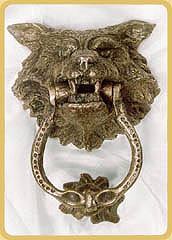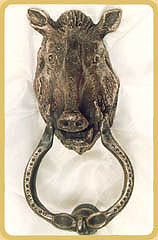 Bear, Wolf and Boar. Door Knockers made by ancient proces of lost wax Bronze casting. Still the best way to cast extreme details and is the same process that sculptors use. Not to be mistaken with cheap sand or mold casting.