Elegance Draft Beer Towers
Small in size and exquisite in finish this small jewels enrich any bar. Some have been around from the very start of towers production in our company. From 1 - 4 faucets, all possible materials are used here. All towers here are also glycol ready.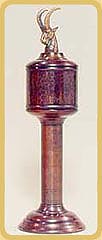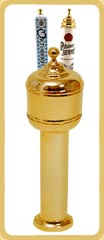 Jasper. The very first draft beer tower ever made; 1987. Made from spun and hand hammered copper. Made as proof of concept. Amber, 1 or 2 faucets. The first brass tower that went into production.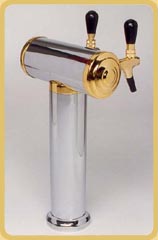 Ska 2 faucets. Small diameter brass chrome plated tubes, with some gold plated parts. It was used mainly for wine dispense.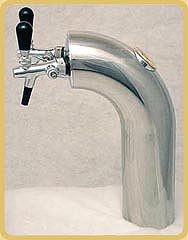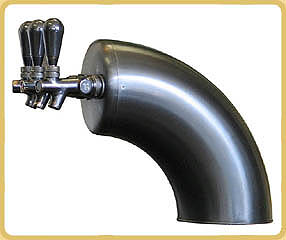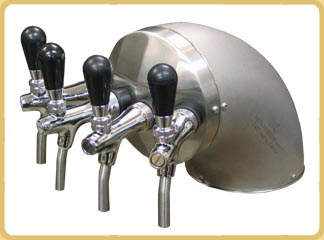 Tango from 1 to 4 faucets. Bartop mount for 2 faucets and shelf mount for 3 and 4 faucets variant. Even in this tight place full glycol capability was squeezed in. All are stainless steel. First is polished, second brushed and PVD black plated, third is left with factory finish.
Waltz. First production model, produced in hundres per year in 1 and 2 faucet configuration.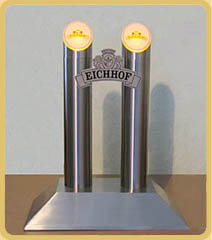 Eichof 2 faucets. Two single faucet Waltz towers on a base with lighted perspex lids.